Mesmeric Places to visit in Pakistan
Enchanting beauty underlying the sites of Pakistan does justice to your time-sparing for planning a memorable trip.
Up next
Entrancing Water sites of Pakistan
Entrancing Water sites of Pakistan
The wonders of nature at Omara Beach, Rama Lake, Naran Kagan, Shigar, Kachura Lake, and other water-based touristic places of Pakistan, await your trip worth executing
Up next
Majestic Land sites of Pakistan
Majestic Land sites of Pakistan
Natural beauty, beyond the boundaries, is comprised of worth-visiting places of Pakistan, which encompass landscapes such as Nagar, Omara, Hunza, Naran Kagan, Swat, and countless other places
Up next
Mesmeric Places to visit in Pakistan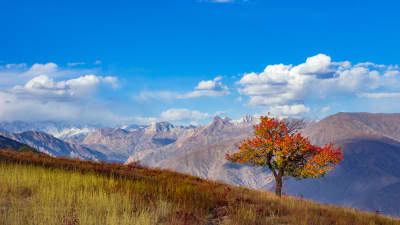 Travel in these Regions of

Pakistan
TripKarao, Pakistan's Premium Travel marketplace is founded by Muhammad Jaliawala, who aims to share the adventure and tourism with the ones who have yet been missing out on it. So, tie up your laces and pack up your bags for setting off to experience traveling and tourism all across Pakistan as well as to places beyond its borders.
Our motive
We aim to make our valuable customers overlook the ordinary. By taking them to extraordinary travel destinations of Pakistan. We plan to be the reason for their happy traveling.
Our Trust
We value our customer's trust in us. And we assure to seek every possible way of doing justice to our customer's travel desires. Travelling with us will deliver beyond expectations.
Our Promise
We promise to set our customers off to the most exhilarating trip. A trip that makes you explore exotic places, experience fun activities, and gives you many memorable moments to hold onto forever.
Our Happy Customers
I don't think I've experienced a better crabbing experience before! The food was amazing, boat was brilliant and most importantly, the service was on point
A reliable and transparent tour service that makes sure you receive the best tour experience. The packages offered are very economical yet a premium experience. Muhammad makes sure that you are fully satisfied and is open to constructive feedback.
Went to Kalam, Swat, Murree with TripKarao. Had an amazing experience! They were constantly in touch with me to ensure I didn't face any problems. Everyone including our Tour Guide was extremely helpful. All the lodgings provided were excellent even when the package price was budget-friendly. I couldn't have had such an amazing experience if I went on my own. I will definitely go with them again